Deanna Bousalis, BME Ph.D. student, whose images titled, "Bubblegum Heart" and "The Developing Heart," tied for 1st place in the Elegance of Science Art Contest from the UF Florida Museum.
 
Bousalis' winning images are of a mouse heart. One was a section of tissue that had been stained with fluorescent antibodies to measure the abundance and patterns of certain proteins. The resulting image is a colorful mess of pink and purple, almost resembling cotton candy or bubble gum. Her other entry is a black-and-white image of tissue obtained using electron microscopy and highlights the startling contrast between the shape of different cells in the sample.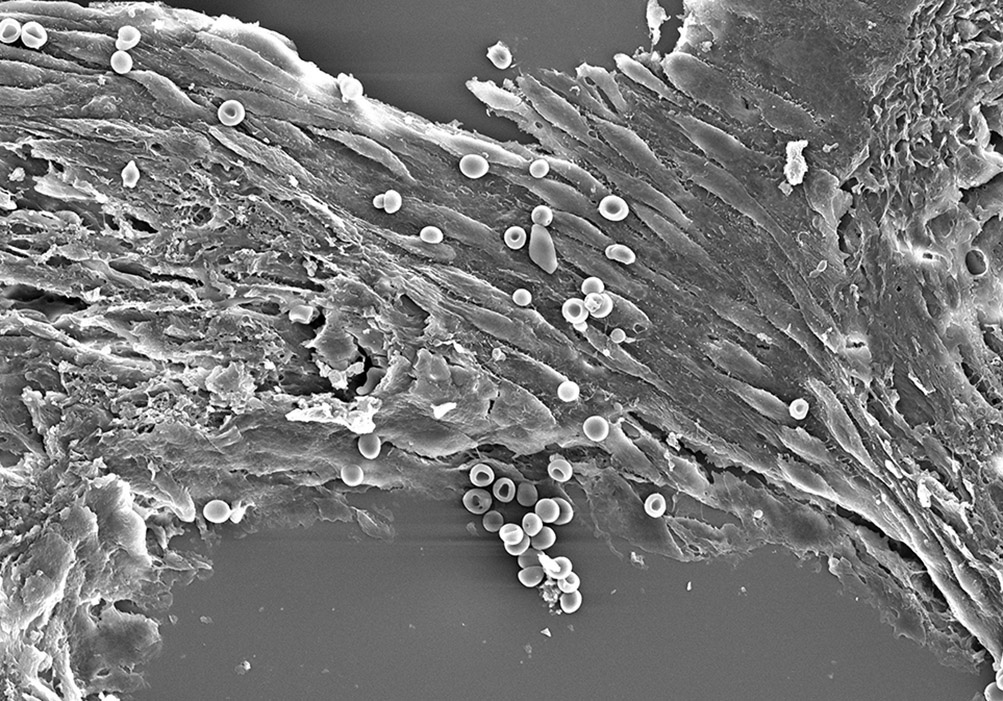 The Elegance of Science Contest art competition emphasizes and facilitates the link between artistic and scientific perceptions of reality. Organized by the Marston Science Library and the Florida Museum of Natural History, the contest is open to University of Florida students, staff or faculty who have created two-dimensional images as part of their research, or that incorporate scientific tools or concepts.
Congratulations, Deanna!