Science becomes art in the winning and notable photographs from the J. Crayton Pruitt Family Department of Biomedical Engineering 2015 Art of Research Photo Contest. Thank you to all who submitted their images!
Winners were selected by an expert panel of judges that included Huabei Jiang, Pruitt Family Professor; David E. Hintenlang, Associate Professor & Medical Physics Program Director; Gregory Hudalla, Assistant Professor; Peter McFetridge, Associate Professor & Tim Brahm Term Professorship; Brandi K. Ormerod, Associate Professor; and Shujin Hackmann, Scientific Laboratory Manager.
This annual event celebrates the art of research through the eyes of BME faculty, staff and students. Judging was based on scientific significance, originality, and artistic and/or visual impact of the images. The winning photo, called "Fiery Neurons," by Chris Lacko, BME Ph.D. student, was chosen for its breathtaking composition and overall aesthetic quality. The 2015 winners will be displayed on the ground floor of the Biomedical Science Building.
Contest winner and finalists:
1st – Fiery Neurons, by Chris Lacko – BME Ph.D. student
2nd – Grassymuscle, by Mason McGough – BME Masters student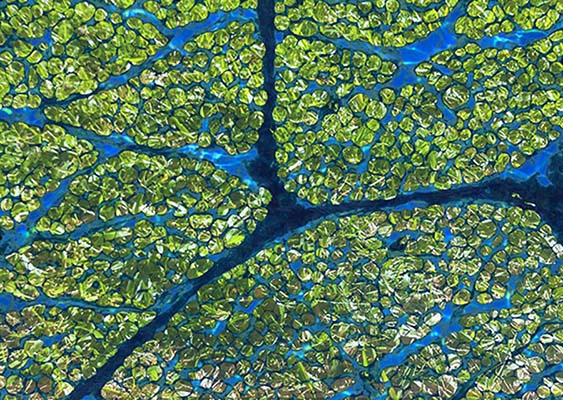 3rd – Deep Cells, by Mizuki Miyatake – BME Masters student