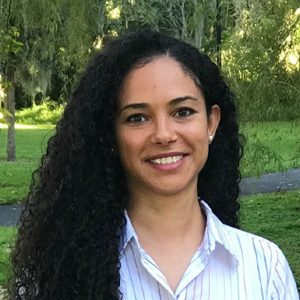 mmansy@bme.ufl.edu
1275 Center Drive, Biomedical Sciences Building J289, Gainesville, FL 32611
T: (352) 273-5305
F: (352) 273-9221
Instructional Assistant Professor &
BME Learning Assistant (LA) Program Director
Neural engineering, bioelectrical signals & systems, engineering leadership & ethics
Education:
B.S., Systems & Biomedical Engineering, Cairo University, Egypt, 2009
Ph.D., Biomedical Engineering, University of Florida, 2019
Research Summary:
Dr. Mansy's research is motivated by the recording of neural activity on the ensemble and cellular levels, using optical methods like two-photon imaging, epi-fluorescent imaging, and Fiber Photometry. Her focus is the systematic device characterization of the Fiber Photometry, appraising its sensitivity, dynamic range as well as spatial detection extent. Mansy is well versed in a wide range of research neuroscience techniques, including stereotaxic cranial surgery and implants, histological analysis, neural data analysis, neural device design as well as peripheral nerve surgery and stimulation. While completing her PhD in Biomedical Engineering, Mansy served as a graduate teaching assistant for three graduate and undergraduate courses with the Biomedical Engineering department and the Electrical and Computer Engineering at UF. She also co-instructed the Bioelectrical Systems class with the Department of Electrical and Computer Engineering at UF.
Dr. Mansy is currently teaching Biomedical Instrumentation (lecture and lab), Biomedical Signals and Systems, and Educational Methods for BME Learning Assistants. She founded the BME Learning Assistant Program and has been successfully running it since Fall 2021.
Dr. Mansy has numerous leadership experiences and is certified in Engineering Leadership by the Herbert Wertheim College of Engineering at UF. She was elected president of the Women in Science and Engineering (WiSE) student organization in 2017 and is now the organization's faculty member. Her strong passion to encourage grade school students to learn about STEM topics keeps her constantly involved in outreach programs and events.
Certificates and Awards:
Service Excellence Award, Department of Biomedical Engineering, University of Florida, 2022
BME Department Teaching Excellence Award, 2021
Margaret A. Ross Award, 2019
Engineering Leadership Certificate, 2018