In 2006, Ana Maria Porras left everything she knew in her homeland of Colombia and moved to the United States to study biomedical engineering – a program that was scarce in her country.
"After high school I found out you could study engineering and work on living things and biology," said Porras. "When I heard there was a career field where you could mix human health with problem solving by using engineering, I knew it was for me."
Porras is now an accomplished professor and researcher at the University of Florida. She heads the Tissue-Microbe Interactions lab in the J. Crayton Pruitt Family Department of Biomedical Engineering within the Herbert Wertheim College of Engineering.
She received her bachelor's in biomedical engineering at the University of Texas, Austin and went on to receive her masters and doctorate in biomedical engineering from the University of Wisconsin, Madison.
Following her studies, she set out to work with people in Latin America and study infectious diseases. A lab at Cornell University was conducting this type of research specifically looking at the engineering of immune systems using microbiology.
With no previous background in microbiology, Porras had to learn an entirely new subject matter for this research.
"It was very humbling, having to trust the learning experience and basically go back to square one," said Porras.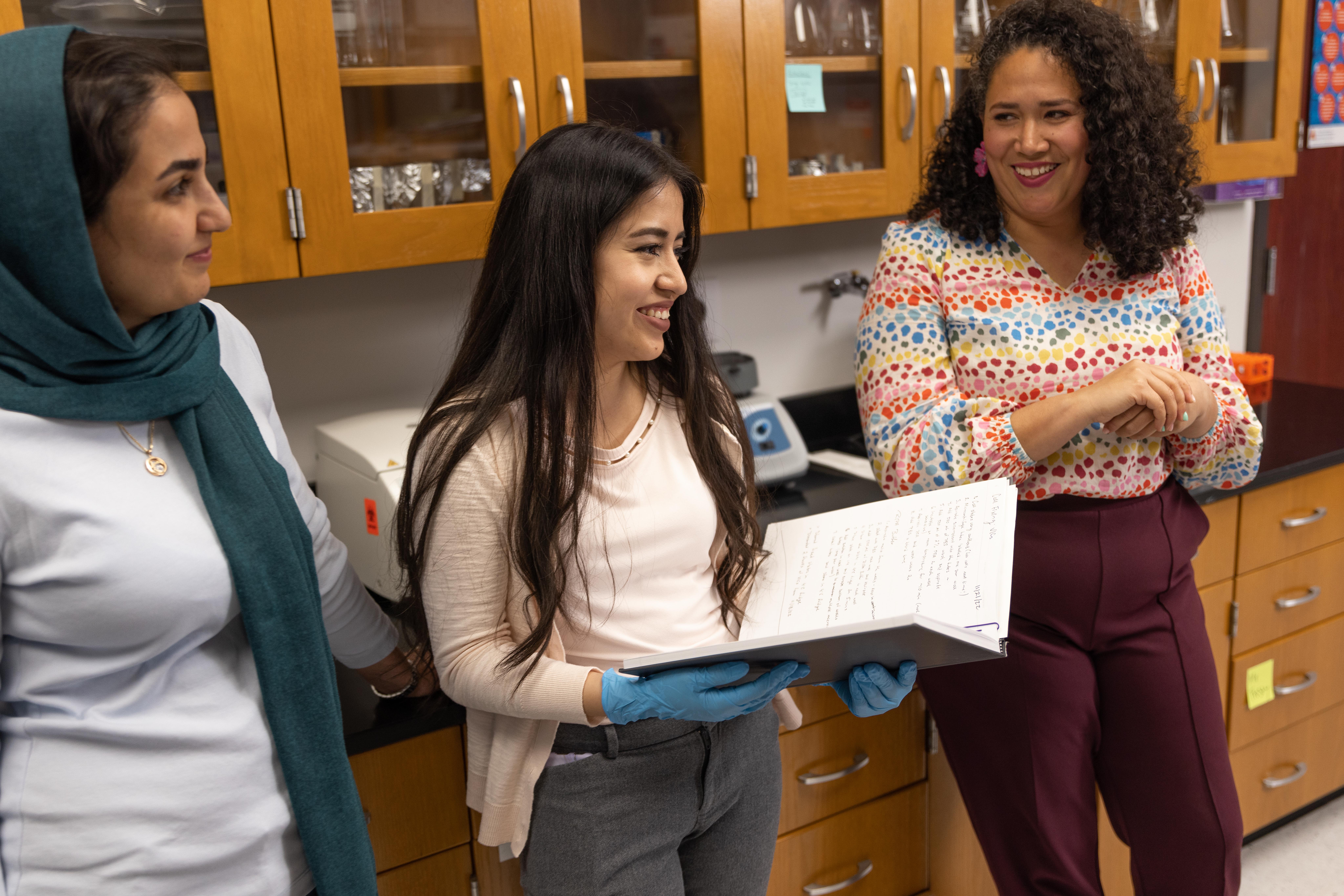 Porras fell in love with microbiology, specifically studying microbiomes, the collection of all microbes, such as bacteria, fungi, viruses, and their genes, that naturally live on our bodies and inside us.
She has combined the fields of biomedical engineering with microbiology in her research. She uses engineering methods to recreate artificial tissues, like those found in our bodies, to try and recreate diseases with the goal of providing answers in the world of global health and infectious disease.
"Microbiomes can tell us so much about changes inside our bodies, like disorders inside our gut that lead to various health issues," said Porras.
In 2021, she was named a UF International Center Global Fellow which provided her the opportunity to travel back to Colombia and work on research studying the use of probiotics to treat autism in children.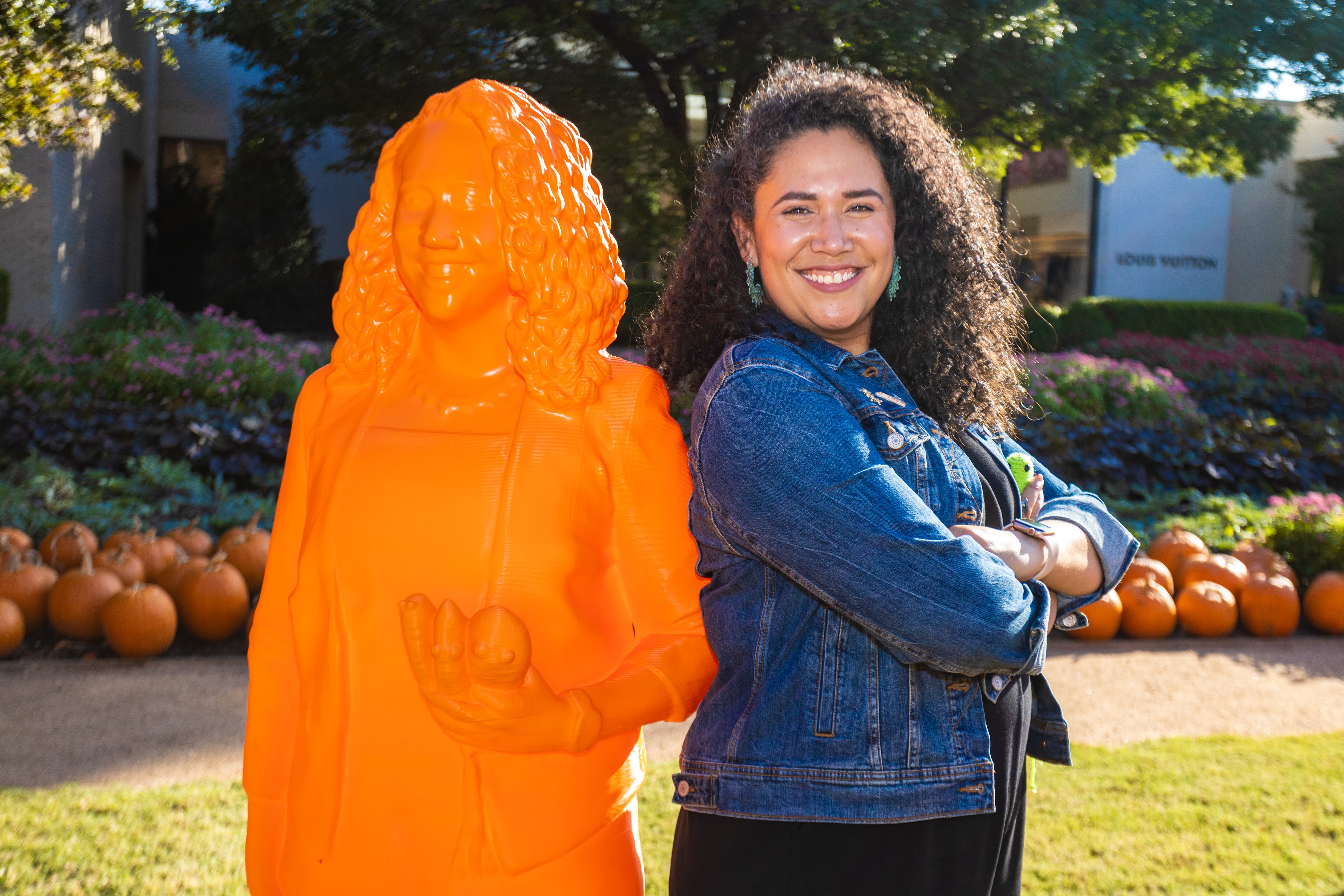 Last year, Porras was featured at a Smithsonian exhibit called "If Then, She Can," honoring women trying to change the world. Porras was one of 12 Latinas featured in the exhibit and the only from Colombia.
She continues to work closely with UF's International Center and has partnered with several universities in Colombia. One partnership, for a course she teaches called "Global Health in Biomedical Engineering," allows the students in the course to work together virtually with students in Colombia.
"It feels like my worlds are colliding in the best way possible," said Porras. "My goal is to create more opportunities to teach science in Spanish so more students in Latin American communities can feel like they belong in STEM fields."
Porras recently collaborated with UF/IFAS researcher Peter Kima to build liver models to study why in certain tropical areas of the world children are experiencing unique health issues, such as enlarged internal organs.
Today, she credits her success to the incredible female mentors she's had along the way and looks forward to helping future generations of women in STEM through their own careers.